Advanced Manufacturing Center Opens in Danbury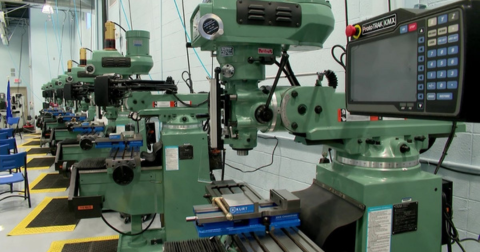 5 Oct 2023
Higher Education
Western Connecticut State University and Naugatuck Valley Community College opened a $2.4 million advanced manufacturing technology center in Danbury Feb. 11.
The launch was part of the college's Advanced Manufacturing Technology Center program, where students can earn nationally recognized credentials.
The 3,000 square-foot, $2.4 million facility—equipped with state-of-the-art equipment and technology—will enroll twenty-four students, with the potential to reach seventy-two graduates per year.
"Connecticut has the potential to be a world leader in manufacturing, and it's programs like these that will help us get there," CBIA president and CEO Chris DiPentima said.
Continue reading here.
Photo Credit: CBIA