Hartford: New England's IT Hub That Punches Above Its Weight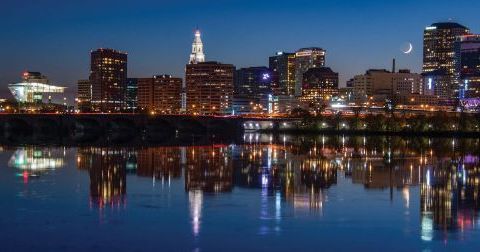 If only there were a metro in the Northeast that had the economic, transportation, higher education and cultural assets of New York and Boston, but without the congestion and high costs of living and real estate that come with them. Actually, there is such a metro in Connecticut's capital city of Hartford, halfway between the two.
"Hartford is a small city that punches way above its weight when it comes to arts, culture, cuisine, energy and vibrancy," says Mayor Luke Bronin, "and the Hartford region has an enormously deep talent pool. The city has a tremendously powerful concentration of leaders in advanced manufacturing, insurance, healthcare and service industries. Combine that with the cost of real estate and the overall cost of doing business, which is extremely competitive compared with most locations on the East Coast and around the country."
Insurance companies can vouch for Hartford's appeal — many are headquartered there, earning the city the "Insurance Capital of the World" moniker. Aetna, The Hartford, Travelers and Hartford Steam Boiler are among those based in the city, and others, like CIGNA, are in nearby suburbs. The industry is evolving, notes the mayor, which is attracting other employers to the area. "The industry today is driven by advances in data analytics and digital skills," he points out. "This is why we've seen companies like Infosys, HCLTech and GalaxE.Solutions and other technology service providers make Hartford the East Coast home for their operations."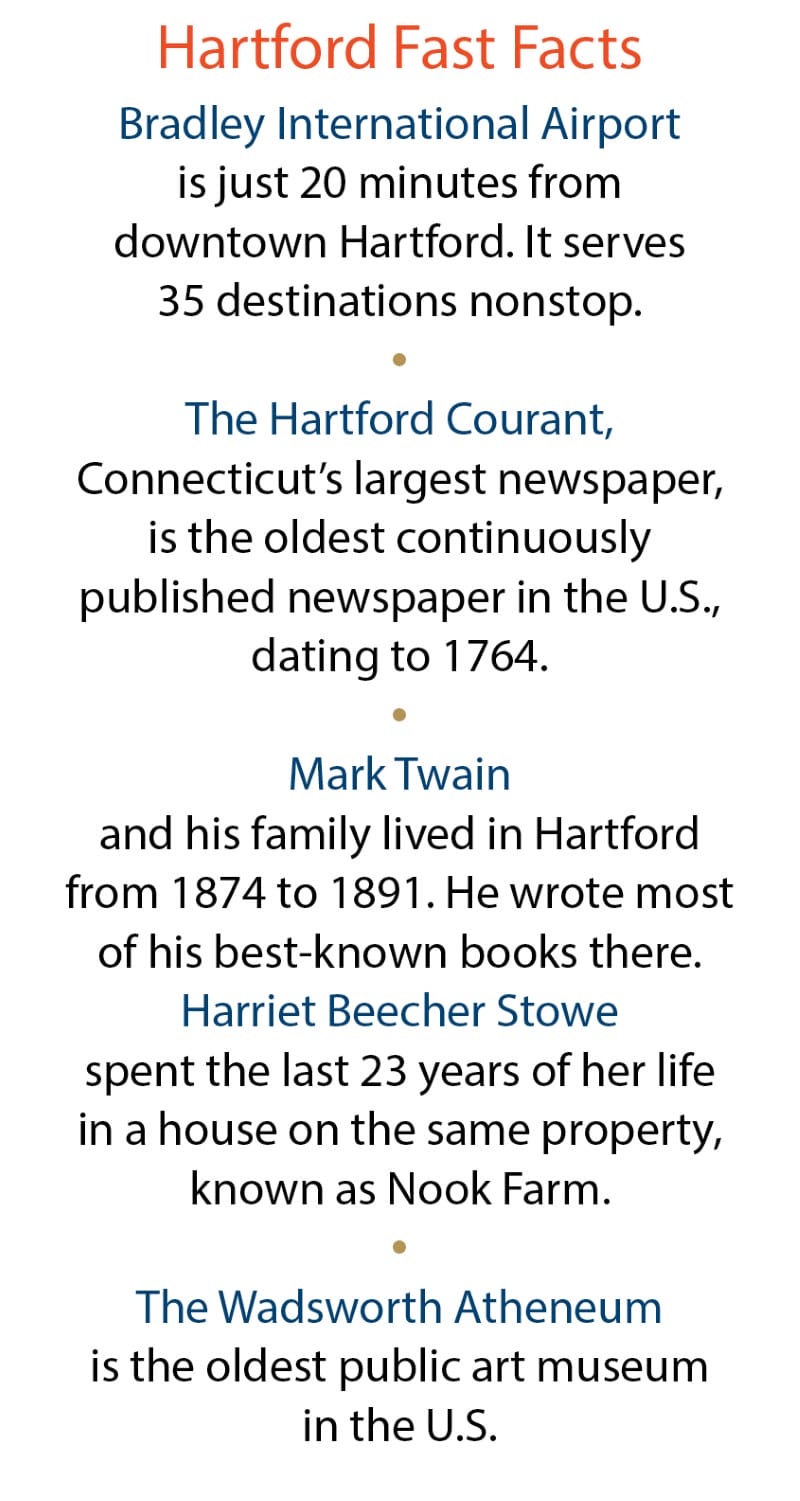 An IT & Innovation Hub
In December 2018, India-based Infosys, a provider of next-generation digital services and consulting, inaugurated its Technology and Innovation Hub in Hartford. It will help Infosys work more closely with its clients in the region and will serve as the global Hub for Infosys' InsurTech and HealthTech efforts, according to the company. In February 2020, global technology company HCL Technologies announced Hartford as the location for its Global Delivery Center (GDC) to offer digital transformation services to clients in the smart manufacturing, insurance, aerospace and defense industries.
In September 2019, GalaxE.Solutions, specializing in IT enterprise transformation, announced plans to open an Innovation Center in the city called "Outsource to Hartford". The New Jersey-based company says the program is designed to serve as a catalyst for tech transformation and economic revitalization. The company will focus its efforts on bringing new IT innovation to Hartford — in particular to insurance companies, healthcare providers and pharmacy innovation partners. It will create new high tech job opportunities and develop new training programs — all focused on establishing Hartford as an internationally recognized IT hub, according to the company announcement.
"We believe Hartford will be a leader in the development of digital solutions in the insurance and healthcare industries," said CEO Tim Bryan. "Outsource to Hartford will position the city as a viable and desirable alternative for next generation IT solutions, taking advantage of Hartford's strong corporate footprint, outstanding academic institutions and highly skilled and motivated workforce."
Thanks to technology investments like these, in August 2022, Hartford was named one of the four best cities in the U.S. in which to start a tech career by GOBankingRates.com, a personal finance news and features website.
'A Center of Enormous Innovation'
Mayor Bronin points to advanced manufacturing as another of the Hartford region's key industries undergoing an evolution in the right place at the right time, particularly in the defense sector. Aerospace giant Pratt & Whitney is based in East Hartford, and General Dynamics Electric Boat, the main supplier of submarines to the U.S. Navy, is an hour's drive away in Groton. "You have hundreds of companies in those supply chains that are undergoing transformation as they adopt Digital 4.0 techniques and practices," he relates. "While our economic base is those longstanding financial services and advanced manufacturing sectors, they are undergoing so much change that the Hartford area is now a center of enormous innovation."
Where will the thousands of innovators moving to Hartford's growing high-tech ecosystem live? They have an enviable set of housing options, from nearby suburbs to in-town condos and apartments for those preferring an urban lifestyle. Mayor Bronin says the city has put "an enormous focus on residential development in the downtown core. We want to bring people to the heart of the city 24-7," he says, adding that the downtown population increased 50% from 2010 to 2020. "We've had thousands of units built and occupied, and we have thousands more in the pipeline. The Hartford region offers just about any kind of community and lifestyle you would want."
A SITE SELECTION INVESTMENT PROFILE HARTFORD, CONNECTICUT
From Site Selection magazine, January 2023
by MARK AREND