Greenwich financial technology company iCapital set to expand, add 100 jobs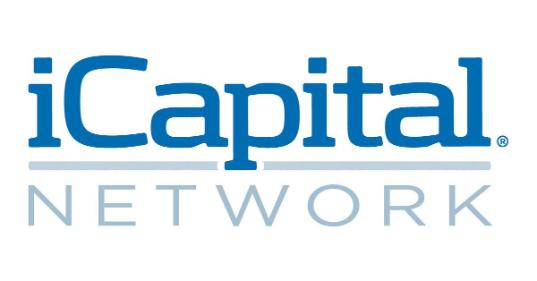 GREENWICH — Financial technology firm iCapital has announced plans to expand its global development team with more than 100 hires, and a significant number of the new employees are set to work out of its downtown Greenwich offices.
iCapital's offices in Greenwich, Manhattan, and Lisbon, Portugal, are set to be the primary destinations for the new hires, who will include software engineers, product managers and infrastructure developers. Today, there are more than 400 technologists on iCapital's approximately 1,050-person global team.
"We are thrilled to be able to add such a large number of talented individuals to our team," Lawrence Calcano, iCapital's chief executive officer and chairman, said in a written statement. "The team is dedicated to providing cutting-edge technology, and these new hires will help us continue to push the boundaries of what is possible in the wealth management industry to help investors reach their goals."
Asset managers and wealth managers use iCapital's technology platform to support the establishment and servicing of alternative investments such as hedge funds, private equity and private credit. As of Nov. 30, iCapital serviced more than $149 billion in global client assets.
In September 2021, iCapital opened its offices at 2 Greenwich Plaza, next to the downtown Greenwich Metro-North Railroad station. About 130 employees are based at that hub, which covers nearly 65,000 square feet.
"When the pandemic hit, it caused me to step back and think that putting more people in New York was risky and that we should try to diversify and add another significant location," Calcano, a Greenwich resident who has served as iCapital's CEO since 2014, said the week that the Greenwich offices opened. "This is one of the financial capitals. There's an incredible talent pool here that we think will help make us better."
The company can earn up to $2.94 million in grants from the state Department of Economic and Community Development if it creates 200 full-time jobs. No funds have been disbursed yet, according to DECD officials.
"The incentives didn't catalyze the interest; they were one of a number of factors," Calcano said. "It's terrific the state is being thoughtful about offering incentives. It's fiscally prudent that the state offers those incentives as companies achieve the stated objectives."
During the administration of Gov. Ned Lamont, DECD has announced job-based incentives agreements with a number of other financial-services firms, including Digital Currency Group, Hudson Bay Capital, Mirador, Oasis Pro Markets, Stifel and Tomo Networks.
Town officials have also welcomed iCapital.
"We're really fortunate to have them come here," Selectwoman Lauren Rabin said the week of the Greenwich offices' opening. "We've gotten interest from companies coming out of New York City because the folks who work there are experiencing Greenwich as residents and saying, 'This might be a good place to locate my business.'"
In addition to the offices in Greenwich and Lisbon, and the headquarters at 60 E. 42nd St. in Manhattan, iCapital also has offices in Boston; Birmingham, Ala.; Boca Raton, Fla.; Princeton, N.J.; Hong Kong; London; Singapore; Toronto; and Zurich.
pschott@stamfordadvocate.com; twitter: @paulschott