CT receives nearly $2B in federal funding for rail projects, including Hartford Line upgrades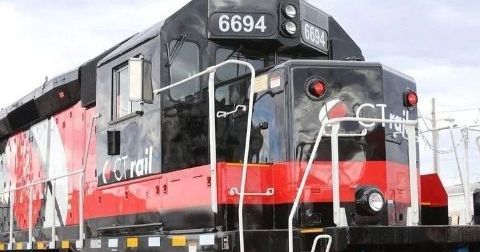 Connecticut has received nearly $2 billion in federal funding for 10 rail projects across the state from the Infrastructure Investment and Jobs Act.
"This grant funding helps address a backlog of major projects and improvements that will help improve the safety and reliability of rail service, offer operational flexibility and provide for increased capacity, speed and efficiencies of rail transportation along the Northeast Corridor," said state Department of Transportation Commissioner Garrett Eucalitto.
The federal funding, supported by $398 million from the state, includes $104.9 million for the Hartford Line's double-tracking program. The project, which involves 6.2 miles of track improvements, will add a second track to three single-track sections of the commuter railroad, which runs from New Haven to Springfield.
The project is meant to increase the frequency and speed of passenger rail service in Connecticut, Central Massachusetts, Boston and Vermont, according to an announcement.
In addition, the funding includes:
$826.65 million to replace an existing 116-year-old bridge that carries Amtrak, Connecticut Shore Line East commuter service and freight trains over the Connecticut River between Old Saybrook and Old Lyme.
$465 million for the WALK Bridge Replacement Project, which involves replacing an existing deteriorated bridge along the Metro-North Railroad's New Haven Line and Amtrak's Northeast Corridor.
$245.9 million for the Devon Bridge Replacement Project, which will add a bridge crossing for rail over the Housatonic River and marine navigation under the bridge.
$119.3 million for interim repairs to the Devon Bridge, to ensure it remains structurally reliable until the above replacement can occur.
$122.8 million to replace power equipment across three areas of the New Haven Line Power System.
$71.7 million for the project development and final design for track improvements between mileposts 56.8 and 60.1 on the New Haven Line as well as reconstruction of seven rail overpass bridges and upgrades to tracks.
$23.2 million for the Saugatuck River Bridge Replacement in Westport to improve safety and increase the speed limit.
$15.4 million for the New Haven Line Network Infrastructure Upgrade Project, which provides security infrastructure upgrades at stations throughout Metro-North Railroad territory, and fiber optic connections at 60 locations.
$4 million for a planning study for future infrastructure, speed and capacity improvement options between New Haven and Providence, Rhode Island.
The grants are funded through the Northeast Corridor Federal-State Partnership for Intercity Passenger Rail Program, which received an increase of $24 billion from the Infrastructure Investment and Jobs Act.
"This massive, history-making rail money — a federal $2 billion investment — means faster train trips and more good-paying construction jobs for Connecticut," said U.S. Sen. Richard Blumenthal, D-Conn. "It will be strikingly visible and impactful in our everyday lives — replacing aged bridges and unsteady tracks, vastly enhancing safety and reliability, promoting more on time, affordable travel."
Read the original article here.