AdvanceCT Announces Accolades for Connecticut
10 Jun 2021
Press Release
Two National Publications Recognize Connecticut Through Rankings
and an Economic Development Award
ROCKY HILL, CT – June 10, 2021– AdvanceCT is pleased to announce that Connecticut has won Area Development Magazine's Silver Shovel Award and has been ranked in the top 5 of several Business Facilities Magazine ranking categories.
Connecticut has won Area Development's Annual Silver Award for the publication's 2021 Gold & Silver Shovel Awards. The award recognizes states for their achievements in attracting high-value investment projects that create jobs.
All 50 states were asked to submit their top-10 new investment projects, which were evaluated based on a combination of factors, including the number of new jobs created in relation to the state's population and the combined capital investment of the projects. Other factors included the diversity of industries represented and the number of new facilities created. Connecticut won a Silver Shovel Award for the 3 to 5 million population category.
In addition to winning the 2021 Silver Shovel Award, Connecticut was also recognized in Business Facilities Magazine's annual ranking issue. The Constitution State placed strongly in five of the magazine's ranking categories.
Business Facilities Magazine rankings:
#4 in the country for being a pandemic recovery leader
#5 in the nation for being the most educated state
#2 in the U.S. for highest average income
#4 in the nation for being a leader in the aerospace and defense industries
#5 in the country for Offshore Wind Power
"We think these respected economic development magazines have it right," said Peter Denious, President and CEO of AdvanceCT, "Connecticut has momentum and this recognition confirms what we already know to be true, we are on a good trajectory."
"We are all bullish about Connecticut's economy and the future of our state," added Denious, "This award and these rankings recognize the hard work that has been put in to ensure Connecticut's future is bright."
More Topics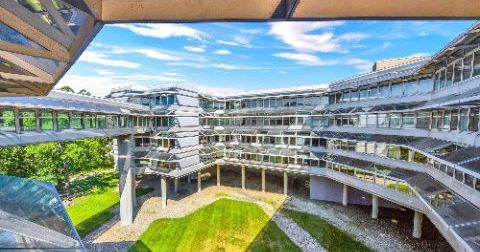 The Summit at Danbury signs 220,000sf lease with Nuvance Health Systems Largest office space lease in Connecticut this year will bring 500 jobs to Danbury from NY From foreclosure to near full occupancy in 2 years, the remarkable turnaround of former Union Carbide HQ continues Governor...